What if Death Were Optional?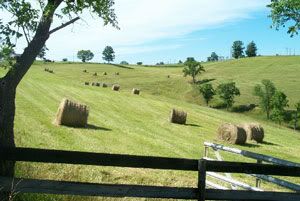 You are a bit further on the road than I am and will probably smile at a man whose fifty-first birthday is still several weeks ahead starting his meditation
de senectute
.* Yet why? The realisation must
begin
sometime. In one way, of course (no, in two) it began much earlier. (1.) With the growing realisation that there were a great many things one wd. never have time to do. Those golden days when one could still think it possible that one might some time take up a quite new study: say Persian, or Geology, were now definitely over. (2.) Harder to express, I mean, the end of that period when every good, besides being itself, was an earnest or promise of much more to come. Like a pretty girl at her first dance: valued not chiefly for itself but as the prelude to a whole new world. Do you remember a time when every pleasure (say, the smell of a hayfield on a country walk, or a swim) was big with futurity and bore on its face the notice 'Lots more where I come from'? Well there's a change from that to a period when they all begin to say 'Make the most of me: my predecessors outnumber my successors.'
Both these two feelings --the twitch of the tether and the loss of promise I have had for a long time. What has come lately is much harsher--the arctic wind of the future catching me, so to speak, at a corner. The particular corner was the sharp realisation that I shall be compulsorily 'retired' in 1959, and the infernal
nuisance
(to put it no higher) of patching up some new sort of life somewhere.[...]
Have you ever thought what it wd. be like if (all other things remaining as they are) old age and death had been made optional?
All other things remaining:
i.e. it wd. still be true that our real destiny was elsewhere, that we have no abiding city here and no true happiness, but the un-hitching from this life was left to be accomplished by our own will as an act of obedience & faith. I suppose the percentage of
di-ers
wd. be about the same as the percentage of Trappists is now.
~C.S.Lewis,
The Collected Letters of C.S. Lewis, Volume II
, Letter to Warfield M. Firor of Oct 15, 1949
*'on old age'; an allusion to Cicero's work of that name.
_______________________________
Cool link of the day:
An interview with Debra Winger about the movie "Shadowlands"