Two on Jesus's Teaching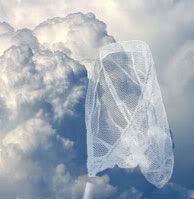 Yet it is, perhaps, idle to speak here of spirit and letter. There is almost no "letter" in the words of Jesus. Taken by a literalist, He will always prove the most elusive of teachers. Systems cannot keep up with that darting illumination. No net less wide than a man's whole heart, nor less fine of mesh than love, will hold the sacred Fish.
~C.S. Lewis,

Reflections on the Psalms,

(1958)
The hard sayings of our Lord are wholesome to those only who find them hard.
~C.S. Lewis,

God in the Dock

, "Dangers of National Repentance" (1940)
_______________________
On this day:
1933 Warren Lewis receives the first volume of the Lewis family papers (1850 - 1930) back from the bindery. He had sorted and typed it all with the encouragement of his brother Jack.