Double Play Friday
Sorry for the long delayed post--I can finally access Blogger. Anyway, today you get two quotes for the price of one mouse click. Enjoy.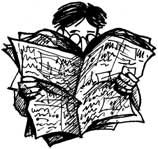 I can hardly regret having escaped the appalling waste of time and spirit which would have been involved in reading the war news or taking more than an artificial and formal part in conversations about the war. To read without military knowledge or good maps accounts of fighting which were distorted before they reached the divisional general and further distorted before they left him and then "written up" out of all recognition by journalists, to strive to master what will be contradicted the next day, to fear and hope intensely on shaky evidence, is surely an ill use of the mind. Even in peacetime I think those are very wrong who say that schoolboys should be encouraged to read the newspapers. Nearly all that a boy reads there in his teens will be known before he is twenty to have been false in emphasis and interpretation, if not in fact as well, and most of it will have lost all importance. Most of what he remembers he will therefore have to unlearn; and he will probably have acquired an incurable taste for vulgarity and sensationalism and the fatal habit of fluttering from paragraph to paragraph to learn how an actress has been divorced in California, a train derailed in France, and quadruplets born in New Zealand.
~C.S. Lewis,

Surprised by Joy

(1955)
And Sandicomm requested this quote: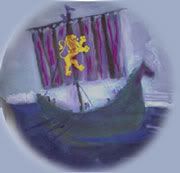 I was beginning to think in Greek. That is the great Rubicon to cross in learning any language. Those in whom the Greek word lives only while they are hunting for it in the lexicon, and who then substitute the English word for it, are not reading the Greek at all; they are only solving a puzzle. The very formula, "
Naus
means a ship," is wrong.
Naus
and
ship
both mean a thing, they do not mean one another. Behind
Naus,
as behind
navis
or
naca,
we want to have a picture of a dark, slender mass with sail or oars, climbing the ridges, with no officious English word intruding.
~C.S. Lewis,
Surprised by Joy
(1955)