Mercury comes down to Earth
There came an instant at which both men braced themselves. Ransom gripped the side of his sofa; Merlin grasped his own knees and set his teeth. A rod of coloured light, whose colour no man can name or picture, darted between them; no more to see than that, but seeing was the least part of their experience. Quick agitation seized them: a kind of boiling and bubbling in mind and heart which shook their bodies also. It went to a rhythm of such fierce speed that they feared their sanity must be shaken into a thousand fragments. And then it seemed that this had actually happened.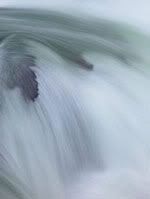 But it didn't matter: for all the fragments - needle-pointed desires, brisk merriments, lynx-eyed thoughts - went rolling to and fro like glittering drops and reunited themselves. It was well that both men had some knowledge of poetry. The doubling, splitting and recombining of thoughts which now went on in them would have been unendurable for one whom that art had not already instructed in the counterpoint of the mind, the mastery of doubled and trebled vision. For Ransom, whose study had been for many years in the realm of words, it was heavenly pleasure. He found himself sitting within the very heart of language, in the white-hot furnace of essential speech. All fact was broken, splashed into cataracts, caught, turned inside out, kneaded, slain, and reborn as meaning. For the lord of Meaning himself, the herald, the messenger, the slayer of Argus, was with them: the angel that spins nearest the sun. Viritrilbia, whom men call Mercury and Thoth.
~ C.S. Lewis,
That Hideous Strength
, Chapter 15: Descent of the Gods (1945)