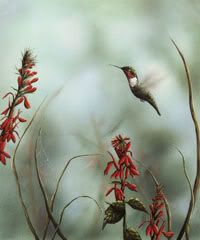 "dew drops" by Dawn Lavoie
I am a barbarously early riser. ...I love the empty, silent, dewy, cobwebby hours.
~C.S. Lewis,

Letters to an American Lady

(30 September 1958)
____________________________
Purchase this print
here
.
On this day:
(December 24) 1956 The announcement of Lewis's marriage to Joy Davidman Gresham appears in the Times (London).