I know I shall be feeling quite different after breakfast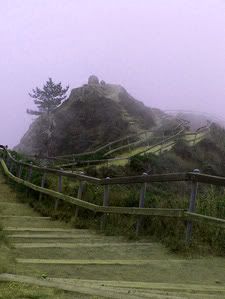 I mean this sort of thing. I say my prayers, I read a book of devotion, I prepare for, or receive, the Sacrament. But while I do these things, there is, so to speak, a voice inside me that urges caution. It tells me to be careful, to keep my head, not to go too far, not to burn my boats. I come into the presence of God with a great fear lest anything should happen to me within that presence which will prove too intolerably inconvenient when I have come out again into my "ordinary" life. I don't want to be carried away into any resolution which I shall afterwards regret. For I know I shall be feeling quite different after breakfast; I don't want anything to happen to me at the altar which will run up too big a bill to pay then. It would be very disagreeable, for instance, to take the duty of charity (while I am at the altar) so seriously that after breakfast I had to tear up the really stunning reply I had written to an impudent correspondent yesterday and meant to post today. It would be very tiresome to commit myself to a programme of temperance which would cut off my after-breakfast cigarette (or, at best, make it cruelly alternative to a cigarette later in the morning ). Even repentance of past acts will have to be paid for. By repenting, one acknowledges them as sins--therefore not to be repeated. Better leave that issue undecided.
The root principle of all these precautions is the same: to guard the things temporal.
~C.S. Lewis,

The Weight of Glory

, "A Slip of the Tongue" (1949)