Eros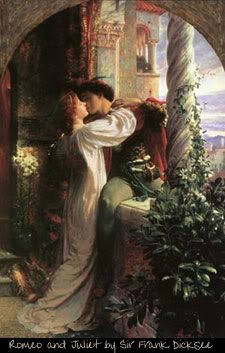 But Eros, honoured without reservation and obeyed unconditionally, becomes a demon. And this is just how he claims to be honoured and obeyed. Divinely indifferent to our selfishness, he is also demoniacally rebellious to every claim of God or Man that would oppose him. Hence as the poet says:
People in love cannot be moved by kindness,

And opposition makes them feel like martyrs.
Martyrs
is exactly right. Years ago when I wrote about medieval love-poetry and described its strange, half make-believe, "religion of love," I was blind enough to treat this as an almost purely literary phenomenon. I know better now. Eros by his nature invites it. Of all loves he is, at his height, most god-like; therefore most prone to demand our worship. Of himself he always tends to turn "being in love" into a sort of religion.
[...]
When lovers say of some act that we might blame, "Love made us do it," notice the tone. A man saying, "I did it because I was frightened," or "I did it because I was angry," speaks quite differently. He is putting forward an excuse for what he feels to require excusing. But the lovers are seldom doing quite that. Notice how tremulously, almost how devoutly, they say the word
love
, not so much pleading an "extenuating circumstance" as appealing to an authority. The confession can be almost a boast. There can be a shade of defiance in it. They "feel like martyrs." In extreme cases what their words really express is a demure yet unshakable allegiance to the god of love.
~C.S. Lewis,
The Four Loves
, Eros (1960)
________________________
Cool link of the day:
Send a Fine Art Postcard