The Place of the Lion
On this day, 1936:
Dear Mr. Williams,
I never know about writing to an author. If you are older than I, I don't want to seem impertinent: if you are younger, I don't want to seem patronizing. But I feel I must risk it.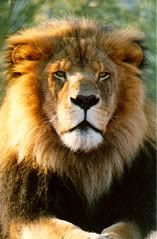 A book sometimes crosses ones path which is so like the sound of ones native language in a strange country that it feels almost uncivil not to wave some kind of flag in answer. I have just read your
Place of the Lion
and it is to me one of the major literary events of my life--comparable to my first discovery of George Macdonald, G.K. Chesterton, or Wm. Morris. There are layers and layers -- first the pleasure that any good fantasy gives me: then, what is rarely (tho' not so very rarely) combined with this, the pleasure of a real philosophical and theological stimulus: thirdly, characters: fourthly, what I neither expected nor desired, substantial edification.
I mean the latter with perfect seriousness. ...
Coghill of Exeter put me on to the book: I have put on Tolkien (the Professor of Anglo Saxon and a papist) and my brother. So there are three dons and one soldier all buzzing with excited admiration. We have a sort of informal club called the Inklings: the qualifications (as they have informally evolved) are a tendency to write, and Christianity. Can you come down some day next term (preferably
not
Sat. or Sunday), spend the night as my guest in College, eat with us at a chop house, and talk with us till the small hours. Meantime, a thousand thanks.
C.S. Lewis
Collected Letters of C.S. Lewis, Volume II