Religion of Worshipping Oneself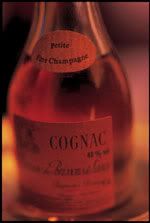 Q. Which of the religions of the world gives to its followers the greatest happiness?
A. While it lasts, the religion of worshipping oneself is the best.
I have an elderly acquaintance of about eighty, who has lived a life of unbroken selfishness and self-admiration from the earliest years, and is, more or less, I regret to say one of the happiest men I know. From the moral point of view it is very difficult! I am not approaching the question from that angle. As you perhaps know, I haven't always been a Christian. I didn't go to religion to make me happy. I always knew a bottle of Port would do that. If you want a religion to make you feel really comfortable, I certainly don't recommend Christianity. I am certain there must be a patent American article on the market which will suit you far better, but I can't give any advice on it.
~C.S Lewis,

God in the Dock

, "Answers to Questions on Christianity" (1944)
___________________________
On this day:
1915 Helen Joy Davidman was born in New York city.
1944 C.S. Lewis spoke on Christianity and Modern Industry, then answered questions from factory workers at Electric and Musical Industries Ltd. in Hayes, Middlesex.