The Philosophy of History
About everything that could be called "the philosophy of history" I am a desperate sceptic. I know nothing of the future, not even whether there will be any future. I don't know whether past history has been necessary or contingent.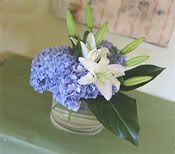 I don't know whether the human tragicomedy is now in Act I or Act V; whether our present disorders are those of infancy or old age. I am merely considering how we should arrange or schematise those facts - ludicrously few in comparison with the totality - which survive to us (often by accident) from the past. I am less like a botanist in a forest than a woman arranging a few flowers for the drawing-room. We can't get into the real forest of the past; that is part of what the word "past" means.
~C.S. Lewis,

Selected Literary Essays

, "De Descriptione Temporum" (1955)
___________________________
Link of the Day:
Narnia Movie Set Report