The Object of Our Desire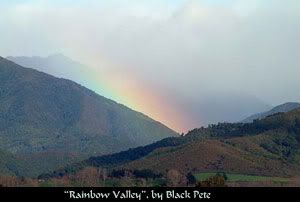 In the second place, there is a peculiar mystery about the
object
of this Desire. Inexperienced people (and inattention leaves some inexperienced all their lives) suppose, when they feel it, that they know what they are desiring. Thus if it comes to a child while he is looking at a far off hillside he at once thinks 'if only I were there'; if it comes when he is remembering some event in the past, he thinks 'if only I could go back to those days'. If it comes (a little later) while he is reading a 'romantic' tale or poem of 'perilous seas and faerie lands forlorn', he thinks he is wishing that such places really existed and that he could reach them. If it comes (later still) in a context with erotic suggestions he believes he is desiring the perfect beloved. If he falls upon literature (like
Maeterlinck
or the early
Yeats
) which treats of spirits and the like with some show of serious belief, he may think that he is hankering for real magic and occultism. When it darts out upon him from his studies in history or science, he may confuse it with the intellectual craving for knowledge.
But every one of these impressions is wrong...for I have myself been deluded by every one of these false answers in turn, and have contemplated each of them earnestly enough to discover the cheat.
[...]
It appeared to me therefore that if a man diligently followed this desire, pursuing the false objects until their falsity appeared and then resolutely abandoning them, he must come out at last into the clear knowledge that the human soul was made to enjoy some object that is never fully given--nay, cannot even be imagined as given--in our present mode of subjective and spacio-temporal experience. This Desire was, in the soul, as the
Siege Perilous
in Arthur's castle--the chair in which only one could sit. And if nature makes nothing in vain, the One who can sit in this chair must exist.
~C.S. Lewis,
The Pilgrim's Regress
, Afterword to Third Revision (1943)
_________________________
Cool Link of the Day:
Virtual Bay, New Zealand