Double Play Friday
Two little quotations for your reading pleasure today...
It will not bother me in the hour of death to reflect that I have been "had for a sucker" by any number of impostors; but it would be a torment to know that one had refused even one person in need.
~C.S. Lewis,

Letters to an American Lady

(26 October 1962)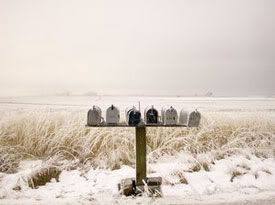 Christmas mails have "got me down." This season is to me mainly hard, gruelling work--write, write, write, till I wickedly say that if there were less
good will
(going through the post) there would be more
peace on earth
.
~C.S. Lewis,

Letters to an American Lady

(1 January 1954)
___________________________
How did the tradition of sending Christmas Cards begin? Here is a
link
to help explain