Pain Hurts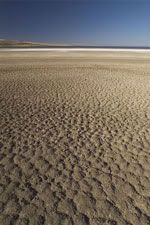 All arguments in justification of suffering provoke bitter resentment against the author. You would like to know how I behave when I am experiencing pain, not writing books about it. You need not guess, for I will tell you; I am a great coward. But what is that to the purpose? When I think of pain--of anxiety that gnaws like fire and loneliness that spreads out like a desert, and the heartbreaking routine of monotonous misery, or again of dull aches that blacken our whole landscape or sudden nauseating pains that knock a man's heart out at one blow, of pains that seem already intolerable and then are suddenly increased, of infuriating scorpion-stinging pains that startle into maniacal movement a man who seemed half dead with his previous tortures--it 'quite o'ercrows my spirit'. If I knew any way of escape I would crawl through sewers to find it. But what is the good of telling you about my feelings? You know them already: they are the same as yours. I am not arguing that pain is not painful. Pain hurts. That is what the word means. I am only trying to show that the old Christian doctrine of being made 'perfect through suffering'* is not incredible. To prove it palatable is beyond my design.
~C.S. Lewis,
The Problem of Pain
, Chapter 6: Human Pain (1940)
*Hebrews 2:10
_____________________________
Totally Unrelated Link of the Day:
If you study this map and table, you will understand why people in Indiana have no idea what time it is.
Continuing the Indiana Bashing: (hey, I live there, I can bash it!)
Alternate Suggestions for the Indiana State Motto