Exmas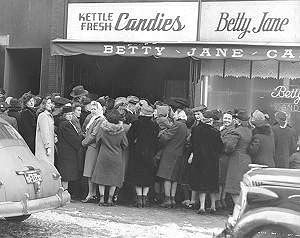 In the middle of winter when fogs and rains most abound they have a great festival which they call Exmas, and for fifty days they prepare for it in the fashion I shall describe. First of all, every citizen is obliged to send to each of his friends and relations a square piece of hard paper stamped with a picture, which in their speech is called an Exmas-card. But the pictures represent birds sitting on branches, or trees with a dark green prickly leaf, or else men in such garments as the Niatirbians believe that their ancestors wore two hundred yeaars ago riding in coaches such as their ancestors used, or houses with snow on their roofs. And the Niatirbians are unwilling to say what these pictures have to do with the festival, guarding (as I suppose) some sacred mystery. And because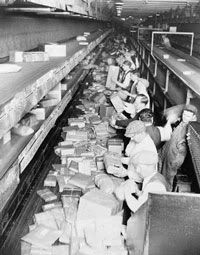 all men must send these cards the market-place is filled with the crowd of those buying them, so that there is great labour and weariness...
But when the day of the festival comes, then most of the citizens, being exhausted with the
Rush
, lie in bed till noon. But in the evening they eat five times as much supper as on other days and, crowning themselves with crowns of paper, they become intoxicated. And on the day after Exmas they are very grave, being internally disordered by the supper and the drinking and reckoning how much they have spent on gifts and on the wine.
~C.S. Lewis,
God in the Dock
, "Xmas and Christmas: A Lost Chapter from Herodotus" (1st published in
Time and Tide
, 1954)
______________________________
On this day:
1898 Clive Staples "Jack" Lewis is born in Belfast, Northern Ireland, to Albert J. Lewis (1863 - 1929) and Florence Augusta Hamilton Lewis (1862-1908).
1917 Lewis arrives at the front-line trenches in France.